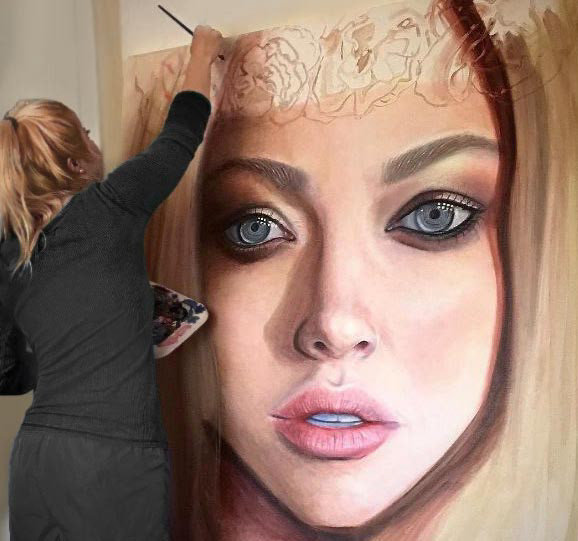 Born in 1993, a native South Carolinian, Jennifer Kelly Hoskins' work captures the power of human facial expression.
In her large-scale oil paintings series, "Crowned", the focus of the adorned young women setting a powerful gaze is meant to contrast from our culture's subtle and overt subjugation of women socially and economically. The work speaks to those entering adulthood to encourage an understanding that women's role in society is both malleable and the individual's responsibility to determine. Hoskins' work takes place during a time of rapidly changing political discourse in the United States, where gender equality has become prominent social issue on a scale not seen since the women's suffrage movement.
Hoskins' work has been shown in the US and Italy. She studied and worked as a curator in Florence, Italy, later earning her BA in Art Studio from the University of South Carolina. She currently resides in South Carolina.